Where we can help
Many health conditions can be triggered by the same underlying mechanisms, including stress, hormone imbalance, nutritional deficiencies and digestive problems. These are common issues faced every day in today's world. But help is at hand. Glenville Nutrition can help support you and help you feel better both now and for the future. We specialise in supporting the following health conditions:
Endometriosis &
Fibroids
Polycystic Ovary Syndrome
Osteoporosis
Thyroid Conditions
Tests – getting to the root cause
We work with accredited laboratories in Ireland, the UK and the USA to provide a wide range of functional medicine tests in the areas of nutrition, digestion, hormones and fertility. Appropriate tests can help to more quickly identify underlying causes and determine appropriate recommendations for you. Our team stay up to date with the best tests in functional medicine and are trained to interpret your results for you. Read more about the range of tests we can offer here.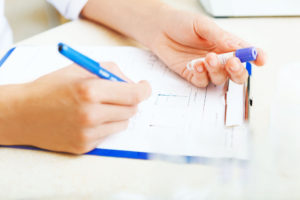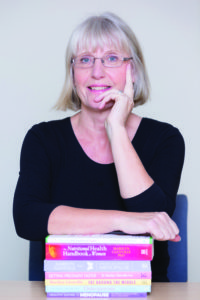 Experience
Founded by the UK's leading Nutritionist Dr Marilyn Glenville PhD, Glenville Nutrition clinics have been supporting patients naturally for more than 30 years. Read more here.
Glenville Nutrition clinics have been providing support to their patients in Ireland for 12 years.  Read about how we have helped thousands of patients to improve their health and reach their goals in our patient testimonials here.
Expertise
Our team are trusted nutrition experts and regular contributors to media including TV, radio and press. Heather Leeson is the voice of nutrition on Virgin Media One's Weekend AM.  Watch back clips on our media page and read our articles in news and media publications here.
Meet our highly qualified team and find out more about our expertise and areas of interest here.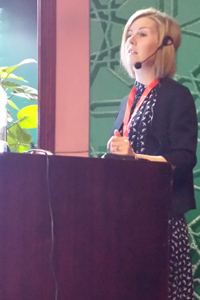 Evidence-based
We provide nutritional support based on up to date medical research and functional medicine tests. We regularly participate in and publish research to ensure you get the best support possible. Dr Ciara Wright PhD is our Director of Research and a speaker at international medical conferences.  Read about our ongoing research projects, collaborations and scientific publications on our research page.
Corporate Wellbeing
Our experienced team of Nutritionists provide a wide range of corporate wellbeing services including healthy eating talks, food demonstrations and 1-2-1 nutrition and health reviews.  We bring a fun and vibrant approach to wellness and work with many small and large businesses across Ireland.  Find out more about how we can tailor your wellness programme for your team here.