Heather Leeson, BA (Hons), DipNT, mNTOI
Founder & Director, Senior Nutritionist Dublin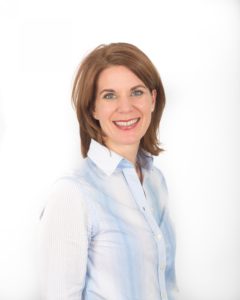 Heather has been practicing as a Nutritional Therapist for more than 12 years and is founder and Director of Glenville Nutrition Ireland. She co-wrote the 'Lose Fat Around The Middle' programme with Dr Marilyn Glenville PhD and runs the programme and other healthy eating courses in Ireland with a team of Nutritionists. Heather is the Nutritionist for TV3's weekend morning show and regularly contributes in the media both in Ireland and internationally.
Previous experience in the food industry has reinforced Heather's belief in the fundamental role of nutrition and good food in keeping us well for longer. She also believes that eating healthily should be tasty and uncomplicated and is passionate about sharing her ideas and experience with her clinical patients and corporate clients.
From her own experience, Heather has a keen interest in the role of nutrition in improving fertility and in helping couples to optimise their fertility and realise their dreams of having a family. In addition to nutrition for male and female fertility issues, Heather specialises in weight management, gastrointestinal issues and a variety of female hormone-related health problems.
Ciara Wright, PhD, BSc, DipNT, mNTOI
Director, Senior Nutritionist, Dublin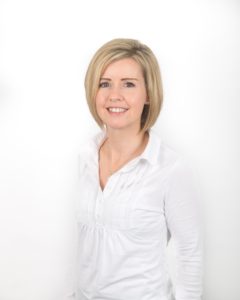 A director of Glenville Nutrition, Ciara is the senior nutritionist in Dublin and national clinic supervisor. Ciara has a PhD in molecular biology and worked in research for several years. She also has experience in diagnostic hospital laboratories and a certificate in Medical Laboratory Sciences. Ciara believes in evidence-based practice, bringing conventional science together with a functional medicine approach to nutrition. She contributes to the scientific literature regularly with review publications. She also has a number of research projects underway and mentors students in the areas of fertility, health and nutrition.
Ciara specialises in male and female fertility, immune issues and women's hormonal balance. Having experienced infertility herself, she is passionate about the role of nutrition in fertility and health. Now with a young family, Ciara is busy with our Dublin clinic, delivering corporate events and keeping our practice up to date with the latest scientific developments.
Sorcha Molloy, BSc(Hons), mNTOI, mBANT
Senior Nutritionist, Galway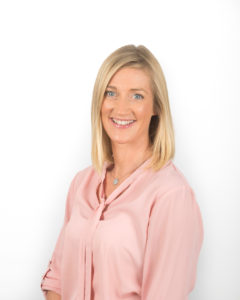 Sorcha Molloy is our Senior Nutritionist in Galway and holds a BSc (Hons) in Nutritional Therapy from the University of Westminster, London.
Sorcha is passionate about supporting health naturally with a solid evidence based approach. She is a trained chef and her experience allows her to offer practical and delicious dietary advice whilst incorporating sound nutritional principles to optimize your health.
Sorcha's areas of interest include all aspects of women's health such as positive aging, pregnancy, PCOS, PMS, endometriosis, osteoporosis and natural menopause support. In particular Sorcha specialises in supporting optimal fertility in couples, helping them to realise their dream of conceiving a healthy baby.
Sorcha also delivers corporate wellness programs, lectures in nutrition and has been successfully delivering the 'Lose Fat Around the Middle' program in Galway for over 3 years now with many successful participants seeing great results.
If you would like to book an appointment with Sorcha or find out more about our services in Galway, please contact the clinic on 091 726344 or email galwayinfo@glenvillenutrition.ie
Lynne Dalton, Dip NT, mNTOI
Nutritionist, Dublin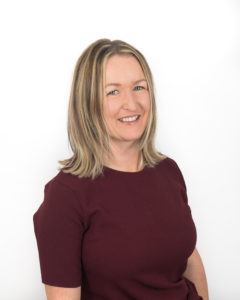 Lynne is a Nutritional Therapist who believes that health is not just about the absence of disease. We were designed to live long lives with energy and vitality but unfortunately some of the foods we eat today don't support this. They sap our energy and stop our body systems running in the efficient manner they are supposed to. This belief has created a particular interest in longevity and an enthusiasm for helping clinical patients deal with menopausal symptoms and supporting optimal bone, cardiovascular and cognitive function.
She also has a special interest in digestive health and the ever-emerging field of the human microbiome. Lynne has delivered corporate wellness talks and brought the 'Lose Fat Around The Middle' programme to many groups with great success.
Linda Murray, BSc Food Science, Dip NT, mNTOI
Nutritionist, Kilkenny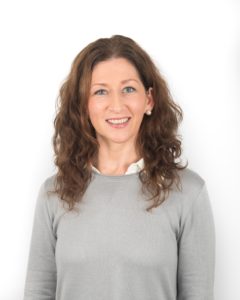 Linda qualified as a Nutritional Therapist after returning to study following several years working in the food and medical device industries. Having struggled with digestive, immune and fertility issues, Linda is passionate about the role of nutrition in fertility and health. Her experience working full time in demanding multi-national companies has provided a great insight to people trying to attain a work life balance while also looking after their own health. Now a mother to two young children, providing optimum nutrition for the entire family is a core goal.
Linda's areas of interest include digestive issues and all aspects of women's health such as PMS, PCOS, endometriosis, pregnancy, osteoporosis and natural menopause support.
Linda also delivers corporate wellness programs and the 'Lose Fat Around the Middle' program in Kilkenny.
Sally Herron, Dip NT, mNTOI
Nutritionist Dublin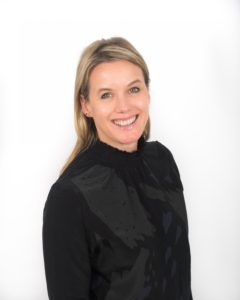 Sally has a passion for wellbeing and changing people's attitudes towards food – helping them make informed and positive lifestyle changes to improve their overall health. Having experienced digestive issues in the past, she has personally witnessed how practical approaches to diet and lifestyle can have a remarkable impact and improvement on health. Her areas of interest include hormonal balancing, digestive health and wellness around optimal aging.
Working in the food industry has given her a great understanding of people's attitude and approach to food and knowing that good food choices never mean having to compromise on taste. Sally has also delivered 'Lose Fat Around the Middle' and 'Healthy Eating for Families' programmes.
Aoife Cronin, Dip NT, mNTOI
Nutritionist, Cork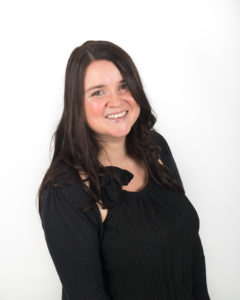 Aoife's long held interest in nutrition and health led her to retrain as a Nutritional Therapist ten years ago. Becoming a mother to 3 young children has reaffirmed her belief in the importance of nutrition in pregnancy and beyond.
Aoife strongly believes that the role of personalised nutrition is the key to long term health and wellness. She enjoys working with people to support their health goals by creating individually tailored plans using evidence based nutritional science.
Aoife is passionate about educating people on the benefits of nutrition. She combines her clinical work at Glenville Nutrition with her teaching role at the Institute of Health Sciences.
To make an appointment with Aoife or find out more about the services we offer in Cork, contact us on 021 2340201 or email us on clinic@glenvillenutrition.ie
Elaine McMahon
Practice Manager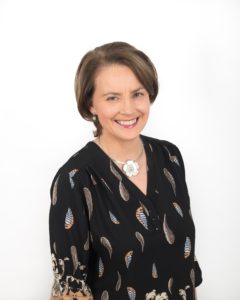 Elaine is our Practice Manager, Girl Friday and all-round good Samaritan. She is happy to help answer your queries about our services or to pass them on to one of our nutrition team.