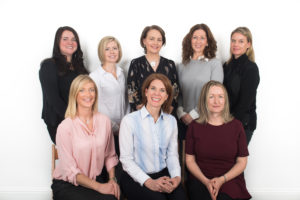 Our clinic opened in Dublin 11 years ago and is based in the heart of Rathgar, Dublin 6. Our team of Registered Nutritional Therapists have been personally trained by Dr Marilyn Glenville PhD. We have helped thousands of people to improve their fertility, hormonal, digestive and general health.

How Can We Help?
1 to 1 nutritional consultations
1 to 1 weight loss package
We offer a full range of laboratory nutrition and health tests, including a fertility evaluation
Couples fertility consultations
We run several courses in Dublin

12 week Lose Fat Around The Middle courses
12 week healthy eating course with Meaghers Pharmacy
Cookery classes with Donnybrook Fair
1 day Lose Fat Around The Middle workshops
1 day Prevent Osteoporosis bone health workshops
Forthcoming Events Dublin
We have lots of events happening in the New Year and will be sharing details shortly.
Where Are We?
Clinic address: Orwellness, 10 Orwell Road, Rathgar, Dublin 6.
We are based in the heart of Rathgar Village, in Orwellness.  Find us above Howard's Way Restaurant and The Grafton Barber and opposite The Organic Supermarket.


PLEASE NOTE : Always check signs in the area for parking times of clearways, bus and cycle lanes, and double yellow lines.
Opening Hours
Clinic appointments are available Monday to Saturday, including a limited number of evening appointments.
Call us on 01 4020777 to organise an appointment time that suits you.
Our patients
We work with patients from