Would you like a healthy eating talk designed for your team?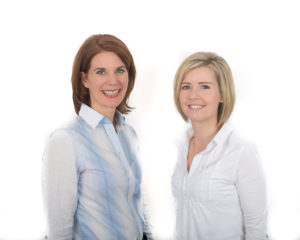 Today's business environment places greater than ever productivity demands on your team and research clearly shows that what we eat can directly affect productivity and wellbeing. Offering a range of corporate services, the team at Glenville Nutrition has many years of experience in helping Irish and International companies support the health and wellbeing of their employees.
Our experienced trainers and event leaders help to place improved staff health and wellness at the forefront of your business and show your team you care about their wellbeing.
When you schedule an event with us, you are bringing diet and nutrition information to your employees in a new and interesting way, helping them become more aware of how nutrition impacts their overall health and wellbeing. Why not use our expertise to support your team and demonstrate your leadership within your industry?
A Topic To Suit Your Team
Through our tailored seminars, your staff will learn to focus on the areas which will benefit them and ultimately your company the most. We will always tailor our talks to suit the challenges and demographics of your team. Popular topics include:
Food for high performers
Eat to beat stress
Mindful eating
Top healthy eating tips
Eat your way to a healthy heart
Healthy food on the road
Healthy eating for shift workers
How to understand food labels
Eat your way to 5 a day – easy ways to eat more fruit and vegetables
Graduate healthy eating programme (x 2 or 4 seminars)
Team healthy eating challenge (x 4 seminars)
We keep our talks as interesting, engaging and interactive as possible and ensure that all those attending enjoy the talks and take home a number of key messages. Give us a call 01 4020777 to discuss how we can put together a talk to inspire your team to get healthier or complete our Corporate Enquiry Form and email it to info@glenvillenutrition.ie
Include a food demonstration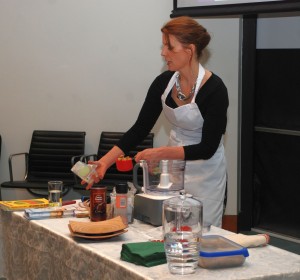 Heather Leeson demonstrating healthier treats at South Dublin County Council Chambers
Incorporating a food demonstration as part of a healthy eating talk can support increased attendance, participation and enthusiasm. We bring along all the necessary equipment and ingredients. All members of our Corporate Nutrition team are fully trained and insured to provide food demonstrations as part of our talks and seminars.
We work with our corporate clients to identify the right demonstration for them and provide handouts and recipe leaflets to allow participants to try themselves at home.
Other options for your team
Individual nutrition and health reviews, with optional body composition assessment and heart health tests
'Get healthy' team or individual challenge
High performers executive programme
Graduate healthy eating programme
To learn more please contact us on 01 4020777 or email: info@glenvillenutrition.ie
Previous Clients