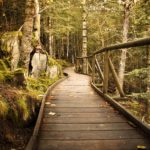 To mark Earth Day this week, we wanted to take the opportunity to remind you of some sustainable eating steps that also help your wallet and your waistline. These were recently tested by a fantastic group of people from Meath County Council. This group embarked on an 8-week sustainable eating initiative with us earlier this year.
The goal was to help participants transition to more sustainable eating habits. The beneficial side effects included reduction in both weight and in body fat achieved by 100% of participants (the average weight loss was 9 lbs in just 8 weeks) and an increase in hydration levels.  Blood test results also showed improvements in liver function and cholesterol levels.
So how did they do it?  They focused on 6 'Green Goals', one at a time, and commited to try one new sustainable recipe each week. This gradually built healthier and more sustainable eating habits for the long term.
The 6 Green Goals identified were to….
Reduce meat consumption, eating less meat and avoiding processed meats
Increase plant-based proteins, including lentils, chickpeas, beans and even tofu
Increase vegetable intake, aiming for at least 5 portions every day
Choose local, seasonal and sustainable options where possible
Reduce food waste – money literally in the bin
Reduce food-related packaging
While we are all at home during the current lock-down, why not take the opportunity to identify ways you can eat more sustainably?  Try picking one of the Green Goals above and implementing some changes to your shopping, cooking and eating habits.  Encourage those living with you to get involved too.
To get you started, try one of these sustainable and healthy recipes from week 1 of the sustainable eating initiative.  Try this sustainable and healthy chocolate chip cookie recipe with a surprise ingredient.  Or watch Heather share more sustainable eating tips on Ireland AM.
The current situation shows that all of us working together can make an incredible difference.  Let's celebrate Earth Day and embrace sustainable eating by making a positive difference.
If you would like to talk to us about your health needs,  call us on 01 4020777 or book online now.