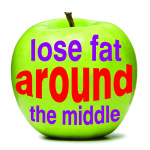 The healthy weight loss course for people who want to learn how to eat to keep themselves looking and feeling their best, for good.
Our 12 week course, based on Dr Marilyn Glenville's best-selling book 'Lose Fat Around The Middle' makes it easy to change your eating habits and make healthier choices. Programme groups are small and friendly so that all participants have a chance to ask questions and discuss their queries with our Nutritionists.

Next courses start in Galway on 23rd January 2019.  To book your place, call us on 091 726344, email galwayreception@glenvillenutrition.ie or book online here.
What you get
Weekly classes taught by qualified Nutritionists focused on building one healthy habit at a time
Weekly meal plans to help you get organised – the key to long term healthy eating
Quick and tasty recipes based on our wholefood approach, developed and road-tested by our nutrition team
Ongoing support, tips, recipes and advice via private online forum
Advice on how to exercise to change your shape from our Personal Trainer partners
Why we are different
We don't focus just on weight and BMI! We also check your body fat %, metabolic age and waist circumference – all better measures of your long term health
We don't calorie count or include meal replacements. Our recipes are full of natural, wholefood ingredients – real food
Diets don't work!  They are too restrictive, too boring and don't address the eating habits that caused you to gain weight in the first place.  Instead, learn how to make gradual changes to how you eat that you can maintain for good.
Read our one previous participant benefited:
I want to thank you sincerely for all your help and encouragement, last September I started out on a journey with you that has vastly improved my health and wellbeing. At 70, it was one of the best life choices I have made.  You've helped me adopt a complete new approach to food and healthy eating. To date I've lost 27lbs. In just 7 weeks of the course my cholesterol had dropped from 5.8 to 4.4. My arthritic joints have vastly improved and friends and family have commented on how well I look. Sincere thanks and appreciation for your excellent blend of professionalism, encouragement and compassion'. Kathleen, Galway
You will find out
Which foods to eat and which to avoid
How to understand food labels
How much you should be eating
How to overcome fatigue, binges, irritability, and cravings
Which exercises will help you to burn the most fat
How to change your eating habits and mind frame for good
Which minerals and vitamins are key in helping you shed unwanted pounds
How to keep the weight off once you've lost it
There's no time like the present to transform your health and shape.
To book your place, call us on 091 726344, email galwayreception@glenvillenutrition.ie or book online.
What does it cost to transform your health & shape?
The 12 week course costs €325, including weekly support, a personal folder, all handouts, meal plans and recipes.  Installment plans available.  Change your shape and your health for good for less than the price of a daily cup of coffee.
Our terms and conditions here