Heather Leeson, BA (Hons), DipNT, mNTOI
Founder & Director, Registered Nutritional Therapist, Dublin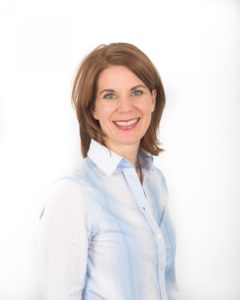 Heather has been practicing as a Registered Nutritional Therapist for more than 13 years.  She is the Nutritionist for Virgin Media's weekend morning show and regularly contributes in the media.
From her own experience, Heather has a keen interest in the role of nutrition in helping both men and women to optimise their fertility. Heather also has extensive knowledge and experience dealing with a variety of female hormone-related conditions including PCOS and the menopause.
In addition, Heather specialises in digestive health, helping people with chronic digestive problems such as reflux, bloating, IBS, SIBO and IBD.  From her additional training, Heather is keenly aware of the complexities of digestive health and microbial balance and how important optimal digestion is for our overall health and wellbeing.  Heather uses advanced stool analysis tests and breath tests for small intestinal bacterial overgrowth (SIBO) to help patients get to the root cause of digestive health issues.
Heather is an excellent communicator, both to her clients and to groups, translating science and nutrition into accessible action plans.  She firmly believes that helping people to identify and focus on a small number of changes at a time is key to making lasting health improvements in the long term.
Ciara Wright, PhD, BSc, DipNT, mNTOI
Director, Registered Nutritional Therapist, Dublin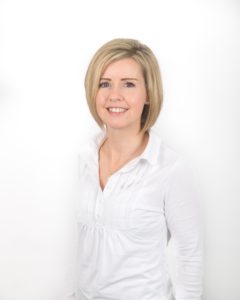 Ciara is a Registered Nutritional Therapist in Dublin and National Clinic Supervisor. She has a PhD in molecular biology, experience in diagnostic hospital laboratories and a qualification in Medical Laboratory Sciences. Ciara believes in evidence-based practice, bringing conventional science together with a functional medicine approach to nutrition. She contributes to the medical literature with review publications and recommendation papers. She also has a number of research projects underway including collaborations with St. James' Hospital, University of Leeds and University of Surrey. Ciara teaches and mentors students in the areas of fertility, health and nutrition.
Ciara specialises in male and female fertility and women's hormonal balance. Having experienced infertility herself, she is passionate about the role of nutrition in fertility and health. Ciara uses comprehensive nutritional testing to help identify the root cause of fertility issues and help couples to improve their chances of conception, whether by natural or assisted reproduction. Ciara works closely with a number of consultants and IVF clinics to help support their patients.
Ciara has a special interest in immune-related subfertility which can result in difficulty conceiving or recurrent miscarriage.  With a background in immunology and through her personal research and the guidance of Dr. Trevor Wing, Ciara uses a holistic approach to fertility and the immune system in efforts to optimise the chances of a healthy pregnancy.
Sorcha Molloy, BSc(Hons), mNTOI, mBANT
Registered Nutritional Therapist, Galway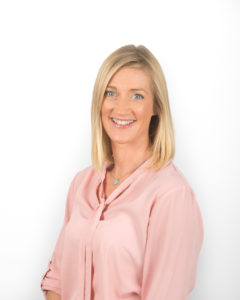 Sorcha Molloy is our Registered Nutritional Therapist in Galway and holds a BSc (Hons) in Nutritional Therapy from the University of Westminster, London.
Sorcha is passionate about supporting health naturally with a solid evidence based approach. She is a trained chef and her experience allows her to offer practical and delicious dietary advice whilst incorporating sound nutritional principles to optimize your health.
Sorcha's areas of interest include all aspects of women's health such as positive aging, pregnancy, PCOS, PMS, endometriosis, osteoporosis and natural menopause support. In particular Sorcha specialises in supporting optimal fertility in couples, helping them to realise their dream of conceiving a healthy baby.
Sorcha also delivers corporate wellness programs, lectures in nutrition and has been successfully delivering the 'Lose Fat Around the Middle' program in Galway for over 3 years now with many successful participants seeing great results.
Lynne Dalton, Dip NT, mNTOI
Registered Nutritional Therapist, Dublin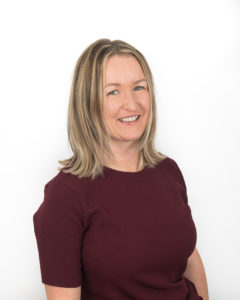 Lynne is a Registered Nutritional Therapist who believes that health is not just about the absence of disease. We were designed to live long lives with energy and vitality but unfortunately some of the foods we eat today don't support this. They sap our energy and stop our body systems running in the efficient manner they are supposed to. This belief has created a particular interest in longevity and an enthusiasm for helping clinical patients deal with menopausal symptoms and supporting optimal bone, cardiovascular and cognitive function.
She also has a special interest in digestive health and the ever-emerging field of the human microbiome. Lynne also delivers corporate wellness events and manages our 'Slimplicity' healthy eating courses throughout Ireland.
Sally Herron, Dip NT, mNTOI
Registered Nutritional Therapist, Dublin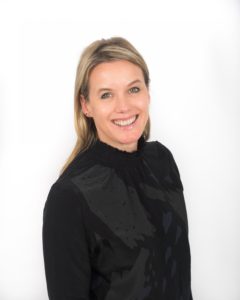 Sally has a passion for wellbeing and changing people's attitudes towards food – helping them make informed and positive lifestyle changes to improve their overall health. Having experienced digestive issues in the past, she has personally witnessed how practical approaches to diet and lifestyle can have a remarkable impact and improvement on health. Her areas of interest include hormonal balancing, digestive health and wellness around optimal aging.
Working in the food industry has given her a great understanding of people's attitude and approach to food and knowing that good food choices never mean having to compromise on taste. Sally has also delivers 'Slimplicity' and 'Healthy Eating for Families' programmes.
Elaine McMahon
Practice Manager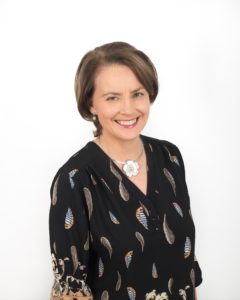 Elaine is our Practice Manager, Girl Friday and all-round good Samaritan. She is happy to help answer your queries about our services or to pass them on to one of our nutrition team.