Heather Leeson, BA (Hons), DipNT, mNTOI
Founder & Director, Registered Nutritional Therapist, Dublin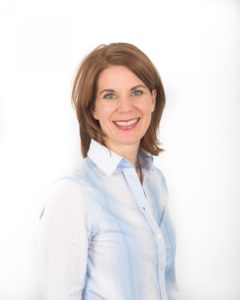 Heather has been practicing as a Registered Nutritional Therapist for more than 15 years.  She is the Nutritionist for Virgin Media's weekend morning show and regularly contributes in the media.
From her own experience, Heather has a keen interest in the role of nutrition in helping both men and women to optimise their fertility. Heather also has extensive knowledge and experience dealing with a variety of female hormone-related conditions including PCOS and the menopause.
In addition, Heather specialises in digestive health, helping people with chronic digestive problems such as reflux, bloating, IBS, SIBO and IBD.  From her additional training, Heather is keenly aware of the complexities of digestive health and microbial balance and how important optimal digestion is for our overall health and wellbeing.  Heather has extensive experience in the interpretation of our functional nutritional tests to help patients get to the root cause of digestive health issues.
Heather is an excellent communicator, both to her clients and to groups, translating science and nutrition into accessible action plans.  She firmly believes that helping people to identify and focus on a small number of changes at a time is key to making lasting health improvements in the long term.
Ciara Wright, PhD, BSc, DipNT, mNTOI
Director, Registered Nutritional Therapist, Dublin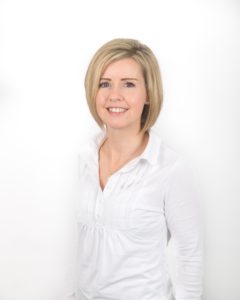 Ciara is a Registered Nutritional Therapist in Dublin and National Clinic Supervisor. She has a PhD in molecular biology, experience in diagnostic hospital laboratories and a qualification in Medical Laboratory Sciences. Ciara believes in evidence-based practice, bringing conventional science together with a functional medicine approach to nutrition. She contributes to the medical literature with review publications and recommendation papers – see her extensive research here. She also has a number of research projects underway including collaborations with St. James' Hospital, University of Leeds and University of Surrey. Ciara teaches and mentors students in the areas of fertility, health and nutrition. She is also on the editorial board of the Nutritional Medicine Institute.
Ciara specialises in male and female fertility and women's hormonal balance. Having experienced infertility herself, she is passionate about the role of nutrition in fertility and health. Ciara uses comprehensive nutritional and functional medicine testing to help identify the root cause of fertility issues and help couples to improve their chances of conception, whether by natural or assisted reproduction. Ciara works closely with a number of consultants and IVF clinics to help support their patients.
Ciara obtained her PhD from the Institute of Immunology in Maynooth University.  She now combines her background in immunology and cellular biology with nutrition for chronic inflammatory conditions, autoimmune issues and immune-related subfertility.  Ciara has spear headed our approach to immune testing and has brought our comprehensive Advanced Immune Profile to our clinic.  She has trained with Dr Trevor Wing and Dr Martin Powell in the use of medicinal mushrooms to modulate the immune system.
Sorcha Molloy, BSc(Hons), mNTOI, mBANT
Registered Nutritional Therapist, Galway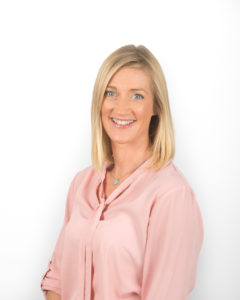 Sorcha Molloy completed her BSc (Hons) in Nutritional therapy at the University of Westminster in 2012 and since then has been operating the Glenville Nutrition Clinic in Galway.
Sorcha is an experienced clinician and is passionate about creating a patient-centred, evidence- based approach to support clients achieve their health goals. Drawing on her training as a chef Sorcha appreciates the role of food as a corner stone for lifelong health. Sorcha enjoys tailoring diets to suit individuals needs to promote health and vitality in each stage of life.
Sorcha's areas of expertise include all aspects of women's health such as preparing for pregnancy, PCOS, PMS, endometriosis, osteoporosis and natural menopause support. Sorcha specialises in supporting couples on their fertility journey, to optimise chances of achieving a healthy pregnancy and realise their dream of growing their family.
From her own life experience Sorcha has a keen interest in digestive disorders and is knowledgeable and adept at identifying and resolving underlying causes of gut health issues, in particular IBS, IBD, Colitis and supporting those with autoimmune conditions such as Hashimoto's and Rheumatoid arthritis.
Sorcha also enjoys delivering corporate wellness at work seminars and employs her culinary skills to demonstrate how to 'take the hassle out of healthy eating'. Her warm and practical approach is popular with her audience.
Sorcha is registered with NTOI (Nutritional Therapists of Ireland), the British Association for Nutritional Therapists (BANT) and the Complementary and Natural Healthcare council (CNHC) as well as regularly attending CPD lectures and seminars to keep up to date with the latest research and developments in nutrition and functional medicine.
Lynne Dalton, Dip NT, mNTOI
Registered Nutritional Therapist, Dublin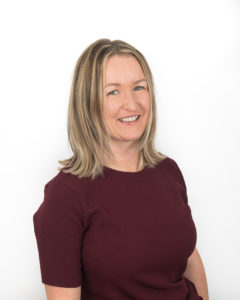 Lynne Dalton is an experienced clinical Nutritional Therapist who believes that health is not just about the absence of disease.  We were designed to live long lives with energy and vitality but unfortunately some of the foods we eat today don't support this.  They sap our energy and stop our body systems running in the efficient manner they are supposed to.   This belief has created a particular interest in women's health and an enthusiasm for helping clinical patients deal with fertility issues, hormone imbalances, menopausal symptoms and supporting optimal bone health and cognitive function.  As a qualified Health and Wellness Coach, Lynne also supports clients in making positive behavioural changes to attain better health and wellbeing.
She also has a special interest in digestive health and the ever-emerging field of the human microbiome.  Lynne has delivered countless corporate wellness talks and brought weight management programme to many groups with great success. She is a personal tutor and lecturer with the Institute of Health Sciences and enjoys supporting students on their learning journey while continuing her own learning journey as a member of the Institute for Functional Medicine.
Laura Baker, BA (Hons), Dip NT, mNTOI
Registered Nutritional Therapist, Dublin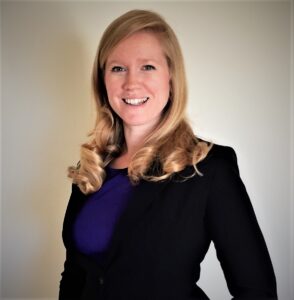 Laura has been working in the natural health industry for 15 years, both here in Ireland and abroad.    Laura has applied her knowledge of nutrition and wellness in a variety of roles within the industry including Director of Studies at the College of Naturopathic Medicine and Training Consultant for The Natural Medicine Company.  As part of the Glenville Nutrition team, she regularly delivers corporate talks.  She believes in the importance of education and sharing knowledge in order to empower others to make positive health choices.
Laura has a particularly interest in thyroid health since being diagnosed with an autoimmune thyroid condition in her early 20's.  She has been able to support her condition through Nutritional Therapy alongside conventional medicine.  This transformative personal experience motivated her to pursue a career as a Nutritional Therapist in order to support others on their journey to wellness.
In addition to this Laura works with people experiencing various forms of eating distress, digestive issues and female hormone-related health conditions, such as, menopause, PCOS, endometriosis and fibroids.
She believes in the importance of achieving a good work/life balance in today's fast-paced environment and fully understands the challenge of maintaining a healthy lifestyle when time is at a premium.  She is passionate about assisting others to achieve optimum health and longevity, using a natural, evidence-based approach and incorporating small step-by-step changes that will aid them in achieving their long-term health goals.
Elaine McMahon
Practice Manager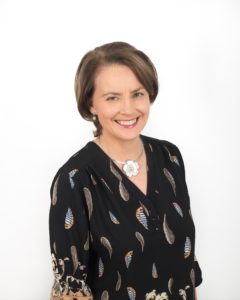 Elaine is our Practice Manager, Girl Friday and all-round good Samaritan. She is happy to help answer your queries about our services or to pass them on to one of our nutrition team.