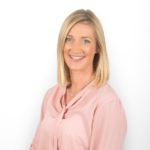 The Glenville Nutrition Galway clinic opened it's doors in 2012 and is run by Registered Nutritional Therapist Sorcha Molloy. Sorcha obtained her Bsc (Hons) in Nutritional Therapy in University of Westminster and is fully trained in Glenville Nutrition protocols in women's health, fertility and weight loss. Glenville Nutrition Galway has helped hundreds of people improve their health naturally and many couples to improve their chances of conception and realise their dream of starting a family.
"The improvement in my health is amazing" – read about one patient's experience in our Galway clinic here
How Can We Help?
1 to 1 Nutritional Consultations
1 to 1 weight loss package
We offer a full range of laboratory nutrition and health tests, including a fertility evaluation and allergy testing
Couples fertility consultations
We run several courses & workshops in Galway

12 week Lose Fat Around The Middle weight loss courses
1 day Lose Fat Around The Middle workshops
1 day Prevent Osteoporosis bone health workshops
"I can't remember the last time I felt this well" read about the experience of another patient in our Galway clinic here.
Listen to Sorcha, Dr Eithne Lowe of Galway Fertility and Marilyn Glenville talking about lifestyle and nutrition tips to optimise male and female fertility on Galway Bay FM
Upcoming events
Lose Fat Around The Middle FREE info talk
Learn how to lose the weight around your middle for good at our FREE information talk
When: Wednesday 16th January 2019
Where: The Connacht Hotel, Old Dublin Rd., Galway
No registration is necessary for this event.
Lose Fat Around The Middle 12 week courses
Change your shape and your good over 12 weeks.  Our small friendly groups make it easier for you to change your eating habits and your shape.  Each week you receive a meal plan, recipes and a talk from our Galway Nutritionist Sorcha Molloy to help you learn about healthy eating for yourself and your family.
Next courses start on 23rd January 2019 at 6.30 pm and 8.30 pm in our clinic in The Connacht Hotel, Galway.  For more information or to reserve your place, call us on 091 726344 or email galwayreception@glenvillenutrition.ie 
Osteoporosis Workshop
Learn how to build healthy bones with Registered Nutritional Therapist Sorcha Molloy and Women's Health Physiotherapist Ruth Molloy.  This practical workshop is aimed at those diagnosed with osteopenia and osteoporosis or those at high risk of osteoporosis.
Date and venue to be confirmed.  Call us on 091 726344 for more information.
Local Media

Click the links below to read great nutrition tips from Sorcha Molloy
All about the egg, boost your fertility
Veganorama – fat or the future?
The right foods to support your brain
Where Is Our Clinic?
Clinic address: Steamship House, Dock St., Galway

Parking is available nearby.
Opening Hours
Clinic appointments are available Monday to Saturday, including a limited number of evening appointments.
Call us on 091 726344 to organise an appointment time that suits you.
We work with patients from
Local Media