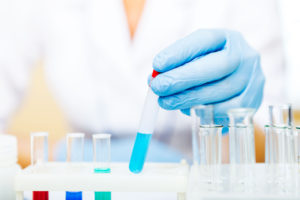 Testing your levels of these key nutrients will allow your nutritionist to identify any gaps you may have and tailor their nutritional recommendations to meet your specific requirements.  This is useful for a wide range of health conditions and concerns.   Appropriate levels of key nutrients also play an important role in optimising your fertility.  Research has also shown that over-supplementing with some of these nutrients may have adverse effects.
The functional nutritional profile is a blood test and tests the following:
Minerals:  calcium, chromium, copper, iron, magnesium and intracellular magnesium (red cell magnesium), manganese, selenium, zinc
Essential Fatty Acids: a review of 32 fatty acids and a summary with ratios of key fatty acids
Vitamin D profile
Serum vitamins and antioxidants: retinol (vitamin A), beta carotene, vitamin C, alpha tocopherol (Vitamin E), gamma tocopherol (Vitamin E)
Who should take this test?
As this is a test of a wide range of vitamins and minerals, it is useful for optimising general health or with respect to a certain health condition
If you are trying to optimise your diet for healthy ageing
If you are following a restrictive diet and would like to know you do not have deficiencies
Anyone who is trying to conceive and would like to optimize their health for a successful and healthy pregnancy
Couples who are having difficulties conceiving, have poor semen quality or quantity, poor egg quality or unexplained infertility
Couples who are using assisted reproduction and would like to optimise their health ahead of their treatment
If you are interested in functional medicine testing: please contact us at clinic@glenvillenutrition.ie or make an enquiry online.  We have a number of different tests available and it is most helpful, and cost effective, to carry out an initial assessment with your Nutritionist before testing.