"Wanted to send you a note to say thank you for the Nutrition talk today. It was absolutely excellent and we all got a lot out of it. "
Adriana Corcionivoschi, Human Resources, Failte Ireland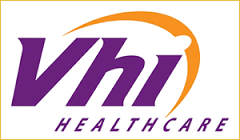 "Heather was a pleasure to work with. She presented our employees with nutritional information that was easy to understand and did so in a professional and engaging style. She addressed a range of areas and also treated our employees to some delicious snacks, made up in minutes. The feedback from her events was very positive."
David Ross, VHI Group Services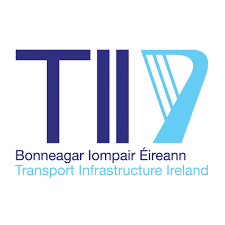 "We have used Glenville Nutrition to give Healthy Eating talks and cookery demonstrations to our staff as part of our Health and Safety week events for the past three years. We thought it would be difficult to find someone who would be able to do the task as we have limited facilities and space in our staff canteen. However the team from Glenville Nutrition took to the task in a highly professional manner Everyone was amazed at how simple it was to make tasty and healthy food. The team were able to do all this while creating a relaxed atmosphere and continually engaging with the attendees. We would have no hesitation in recommending them and are looking forward to getting them back next year."
Barbara Kirk, Learning and Development Officer, Human Resources Department, National Roads Authority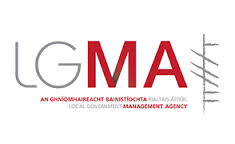 "Glenville Nutrition provided a nutrition talk and practical cookery demonstration for staff during our Health & Well Being Week. The feedback from staff was extremely positive and the presentation definitely resonated with us all. Heather has a very comfortable natural style to the delivery of her presentation which made it very easy for us to listen to and absorb. Heather is also extremely engaging which made the session very interactive and enjoyable. All attendees got lot of hints and tips and the talk triggered a huge healthy eating campaign and change in eating habits, that have remained to this day. Thank you again" Jennifer Lally, Local Government Management Agency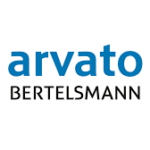 "As part of our employee Nutritional Month, we recently booked Glenville Nutrition to give a talk on "Simple Steps to Healthier Eating" to our employees. Ciara was extremely nice and engaging with our employees and was able to answer the many varied questions she received during and after the talk. Prior to the talk Glenville Nutrition had provided us with a leaflet, which included information relating to the talk and some healthy recipe tips. The feedback from those who attended was very positive and following the talk, we hope that our employees will all be encouraged to continue with their healthy eating! We would like to thank Glenville Nutrition and Ciara for coming to talk to us here at Arvato."
Catherine Cummins, Arvato CRM Solutions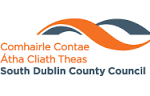 "We were delighted that you could come in and talk to the staff last week. They really enjoyed it. Thanks also for the additional recipes"
Feoneadh Murphy, South Dublin County Council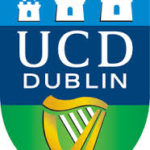 "Glenville Nutrition have provided seminars for UCD Staff on various nutritional topics since 2010. The presenter is very knowledgeable and has an excellent way of getting her point across. She has a warm, welcome attitude to questions from participants and goes out of her way to ensure all participants receive up to date information on various nutritional areas. I would thoroughly recommend Glenville Nutrition for any kind of nutrition programme, long or short, for a small or large audience. They are pleasure to deal with and continuously comes up with new ideas to keep content fresh and up to date as health trends evolve."
Annabelle Kehoe, HR Learning & Development, University College Dublin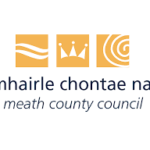 "As part of Meath County Council's Stop Food Waste Programme we organised a talk and cooking demo by Glenville Nutrition on 'Reduce waste, save money, improve your health'. The speaker provided attendees with very useful information on the nutritional value of different foods and some great tips on meal planning, shopping and using up leftover foods. She engaged with the attendees throughout the talk and everyone thoroughly enjoyed the event and found the content very interesting and informative. I would thoroughly recommend Glenville Nutrition for any kind of nutritional talk or demo and am looking forward to getting them back for similar events in the future"
Alan Russell, Communications Advisor, Environment Section, Meath, County Council.

Your presentation was brilliant, very informative and concise. Thank you.  I got a lot from it.
F.B., attendee at corporate seminar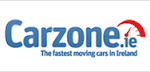 "Heather's talk was a refreshing approach, where she shared her knowledge to remind us all that healthy eating is about informed and sensible choices. An hour well spent and enjoyed by all the Carzone team, not to mention a fun cookery demo thrown in the mix!"
Michelle, attendee at corporate seminar.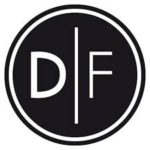 "I loved the cookery demo today. The team were full of information and were able to share their nutrition knowledge in a very engaging way, with plenty of laughs. I learnt lots of simple tips and shortcuts that I will be using at home from now on and look forward to cooking the fantastic dishes we tasted myself. Who knew that healthy food could be so easy and tasty?"
Anita, attendee at Glenville Nutrition Healthy Eating class at Donnybrook Fair Cookery School.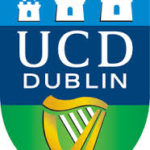 "I just wanted to say a big thank you for the throughly enjoyable sessions in UCD. Most days I hit plenty of veg in my hotpot or stirfry, so some info stayed in my head! Keep up the good work"
J.E., UCD

"THANK YOU SO much for yesterday, we all didn't stop talking about it after you left! I think we all learnt some lessons on what we currently eat in our daily routine.. We can't wait until you come in again"
S M, Tilman Brewin Dolphin, Dublin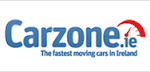 "I would most certainly recommend Heather as an informative and extremely helpful nutritionist. Heather advised me about alternative options for food ideas as my son and I are both Lactose Intolerant. Heather also gave me some fun and tasty snack ideas that are both healthy and filling. I now look forward to breakfast time again, thanks to Heather" Celine, carzone.ie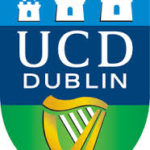 "I found your session on digestive health really useful on a number of levels and very accessible; lots of information but easily digested! Thank you"
K.R., UCD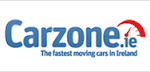 "Glenville Nutrition's talk give me a greater understanding of the effects food has on our day to day life's and well being. Their passion for nutrition was infectious and inspiring and the advice was practical, straight forward and very encouraging"
Tom, corporate seminar participant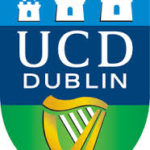 "This is the second seminar I've been to from this facilitator, she is absolutely excellent. More courses from her!"
R.S., UCD