Does what you eat affect your fertility?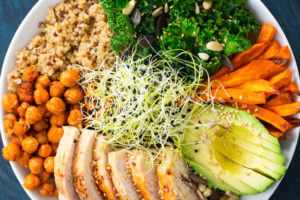 The straight answer is, yes. Absolutely. There is enough research now to definitively say that your diet significantly affects your ability to conceive and carry a healthy pregnancy.
Essential nutrients for men
For men, new sperm are constantly being made. Essential nutrients such as zinc and omega-3 fatty acids are directly involved in sperm production. Over the following 3 months, sperm mature and develop and need to do so under the protection of antioxidants. Zinc plays a further role here, as does selenium, vitamin C and vitamin E to name the big players.  We've all heard that the 'Western Diet' is bad for us.  But even if you are not eating pizza and soda every day of the week, a large number of our patients are low in these critical antioxidant mineral and vitamins.