We are delighted to be a part of the National Workplace Wellbeing Day!
Now in it's fourth year, Friday the 13th of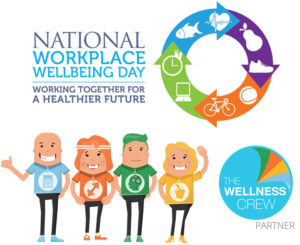 April marks the day when companies and employers show their commitment to employee wellness. We know from research that investing in employee wellness improves health outcomes, happiness and feelings of fulfilment and of course, reduces absenteeism and increases productivity.