We believe in evidence-based practise and regularly publish articles in medical journals and speak at Irish and International conferences.
Recent research papers

The importance of magnesium in pregnancy in Nutrition Reviews.

Modifiable lifestyle nutrition and lifestyle factors
affecting sperm DNA health in Reproductive Medicine Online.
Current research projects
Dr Ciara Wright Research Project – Case-series in Autoimmune Thyroiditis                         
Feb 2016- Aug 2017
Thyroid dysfunction is prevalent in the Irish population and Levothyroxine (T4) is one of the most frequently prescribed medications.  The most common causes of thyroid dysfunction are nutrient deficiency (iodine and other minerals) and autoimmune antibodies.  Whilst nutritional deficiencies can be corrected by dietary changes and/or supplementation, there is no current treatment protocol for reducing autoimmune antibodies directed against the thyroid gland.  Studies also show that up to 12% of the healthy population may have anti-thyroid antibodies and these are likely to progress to overt thyroid disease in the future.
In collaboration with Dr Trevor Wing and Martin Powell, a protocol for nutritional support of autoimmune thyroiditis was proposed.  A prospective case series was proposed with inclusion criteria of hypothyroidism diagnosis with or without treatment with Eltroxin but no previous diagnosis of anti-thyroid antibodies or Hashimoto's disease.  Antibody titres were measured at 8 weeks and 16 weeks.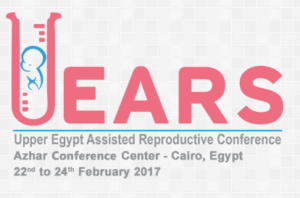 Recent presentations at International Medical Conference – Upper Egypt Assisted Reproductive Conference                   
Dr Ciara Wright was speaking at an international medical conference in Egypt February 2017.  The conference covered medical updates and the latest research in assisted reproduction.  Ciara was the only Irish speaker and the only nutritionist to speak as part of 150 international delegates with 1800 attendees. Ciara gave two talks which can be seen here:
Modifiable Nutritional and Lifestyle Factors in Sperm DNA Fragmentation
Strategies to Reduce Overweight in IVF 
Dr Ciara Wright Research Project – Dietary patterns in Irish patients with Non-Alcoholic Fatty Liver Disease (NAFLD): a cross-sectional study                                               
Nov 2016 – Dec 2017
In collaboration with University of Surrey, University of Leeds and St. James' Hospital Hepatology Department
Student Name: Carla Bredin, for completion of MSc in Nutritional Medicine
Supervisor(s): St James' Hospital Hepatology Department: Prof Suzanne Norris, Dr Sara Naimimohasses; University of Leeds: Assoc Prof J. Bernadette Moore; External: Dr Ciara Wright
Summary
Non-alcoholic fatty liver disease (NAFLD) is the leading cause of liver disease in the developed world and is associated with obesity and increased intakes of sugar and saturated fat.  This condition is currently under-researched and under-diagnosed despite the rise of obesity in Ireland.
NAFLD is caused by fat accumulation in the liver.  This is characterised into simple fat accumulation or the more serious NASH (non-alcoholic steatohepatitis) which involves inflammation, cell damage and fibrosis.  1 in 4 people with NASH will progress towards serious, and possibly fatal, liver disease within the next ten years.
The only treatment for NAFLD is dietary intervention focusing on weight loss, fat loss and a reduction in saturated fat and sugar in the diet.  The aim of this study is to characterise the dietary intakes of people diagnosed with NAFLD in Ireland with a view to making recommendations for dietary changes.