Are your stress levels impacting your health?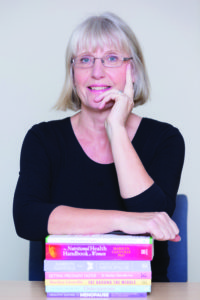 Dr  Marilyn Glenville PhD will be in Ireland in March 2018 talking about 'Overcoming Stress – 7 practical ways to reduce the stress in your life'.
Don't miss this chance to hear one of the leading Nutritionists in the UK and Ireland show you how to tackle an issue that concerns most of us.
Find out more or book your ticket here.
| Date | City | Venue | Time |
| --- | --- | --- | --- |
| Sunday 4th March | Cork | Clayton Hotel, Lapps Quay | 2.30 - 5.30pm |
| Monday 5th March | Dublin | Hilton Hotel, Charlemont St, Dublin 6 | 6.45 - 9.30pm |
| Tuesday 6th March | Cavan | Hotel Kilmore | 6.45 - 9.30pm |
| Wednesday 7th March | Galway | G Hotel | 6.45 - 9.30pm |
| Thursday 8th March | Tralee | Manor West Hotel | 6.45 - 9.30pm |
| Friday 9th March | Kilkenny | Ormonde Hotel | 6.45 - 9.30pm |
| Saturday 10th March | Wexford | Talbot Hotel | 10am - 12.30pm |
Dr Glenville's talk will cover:
Practical day-day tips for helping to reduce your stress levels
How stress can cause mood swings, skin problems, sleep disturbances, lack of energy, digestive problems like bloating and flatulence, aches and pains, headaches, hormonal problems, muscle pains and cramps
How stress makes you put on weight around the middle
Why stress can make you prone to infections and even increase your risk of cancer
The surprising fact that how and when you eat can be making you feel more stressed that you should be
What vitamins, minerals and herbs to take to help you cope better when stressed
How some stress – surprisingly – can be good for you!
How stress changes your appetite and gives you cravings
Why exercise is helpful for reducing stress
Book your ticket here